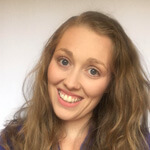 Over the past few weeks, we've been sharing our tips and ideas for the #30daysofwild challenge and during week two we were focused on ideas for businesses and how they become more eco-friendly by making small changes to the daily running of the business.
Here's an overview on the ideas we wanted to share with you…
We discussed how you can measure your carbon footprint and why it is useful to measure your potential effect on the environment and how you can help reduce you're your footprint moving forward.
It can be daunting when thinking how you can make changes to help the environment and in one post, we spoke about reducing plastic bottle usage by offering re-usable bottles at work (a great boost to your business brand promotion too)!
We discussed how incorporating ESG fund with your company pension can not only help with recruiting and staff retention, but equally helps support you as a business to make your business as environmental conscious as possible.
A simple switch can make a huge difference! By switching to a supplier that ensure all your energy comes from an eco-friendly source can help have positive and more sustainable effects on our environment.
Zero to landfill is a huge topic of conversation and there are so many ways you can switch how you as a business can depose of waste. The best way to achieve a zero to landfill goal is, of course, prevention. Avoiding creating items in the first place completely removes the need for landfill… however it's not always possible to prevent the use and therefor creation of every item. So, we gave you some top tips how to consider your waste deposal.
Here are some of our favourite tips for small business and how they can make a positive impact for your company…
Your Carbon Footprint
There are some great ways to begin looking at measuring carbon footprint. Simple platforms like Track My Carbon and expert consultants can help you every step of the way, including Go Climate Positive! Have you started measuring yours?
World Refill Day
Not only a great opportunity to reward staff and thank you, but a great way to put a stop to the disposable water cooler cups! Reusable cups/water bottles are very common with coffee shops and cafes welcoming the change. Plus, a great way to boost your business brand and you can have fun designing your own bottles for staff!
Provide an ESG Fund
What kind of pension scheme do you offer your employees? Pensions always seem like a mind field of information and knowing where to start can be the hardest part! So, it is great to be able to offer your employees a pension that also supports the environment. It has been recorded that by offering ESG funds in your company pension, not only helps when recruiting but keeps staff retention rates high, plus it also has a positive impact on the environment too by keeping your company as sustainable as possible. Win win!
Green Energy Supplier
Such a simple and easy change to make and can be a simple change such as an App based supplier, paperless billing and producing their electricity from zero-carbon sources are just a couple of ways that green tariffs can help us all.
Zero to Landfill targets
To help you think about how you do this, ask yourself these questions:
Reuse - Can an item be reused to prolong the lifecycle of those materials?
Recycle - Can it be recycled to produce something new instead of creating waste?
Recover - Can the waste materials be converted into energy? While it does signify the end of life of those materials, a new resource can be created and used.
Dispose - This waste method produces no positive outcome, ending the life of the materials without producing a secondary resource. It's best to avoid this where we can.
These are just a handful of an endless list of ways to become more environmentally friendly in business, that we hope you can now incorporate into your day to day lives and business to help support our planet and each other.
So, from this wonderful and eye opening #30daysofwild, which of these struck a chord with you and what will you be putting in place within your business?
A small change by a lot of people can make a big difference to our planet!