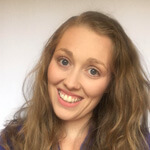 Global Recycling Day is an annual campaign, organised by the Global Recycling Foundation. The campaign was started in 201 8 to recognise and celebrate the importance of recycling in preserving our primary resources and securing the future of our planet.
Changing how we think about waste is essential to securing the future of our planet before its too late. The last decade has been the hottest on record, leaving us facing a climate emergency of 'unparalleled proportions'.
Without change, we will continue to see temperatures rise, icecaps melt, raid deforestation and continents on fire. Without change, we will see increased poverty; job losses and natural habitats disappear. Without change, we cannot survive.
We all have a responsibility, as individuals and businesses, to think about what we throw away, to see the opportunity and to make positive change through our actions.
Businesses all over the planet are taking action and responsibility to make a positive impact on climate change. So in honour of the Global Recycling Day's Recycling Hero's campaign, we are sharing our personal recycling heroes!
Herman Miller
HKW Risk Management has recently worked with Herman Miller to carry out an 'Evaluation of Compliance' audit to assess their compliance to legal requirements – including waste management and environmental legislation. Herman Miller is a manufacturer of beautiful office furniture and the business has always taken its impact on the environment very seriously. The manufacturing processes produces wood dust and offcut waste and so in March 2017, Herman Miller established a partnership with EGGER/Timberpak to turn waste wood into new office furniture.
The wood dust and offcut waste is captured through Local Exhaust Ventilation (LEV), which prevents breathing in the wood cut dust that can cause serious health implications as well as an explosion risk. Utilising empty vehicle space to minimise their environmental footprint, Herman Miller collect and send the wood waste to Timberpak who sort and break down the wood. After it's sorted, the material is sent to EGGER to be cleaned and ensure any non-wood items are removed, before hammer mills and ring mills are used to compact the material to less than 35mm creating chipped wood. The finer wood dust, which cannot be used in board production, is utilised to generate heat for the chipboard production process resulting in EGGER achieving an overall 98% recycling figure.
Clean, recycled material is then used in the production of new particle board, which Herman Miller use to construct products such as their Ratio desk.

On average Herman Miller returns 215 tonnes of returned wood to EGGER each month. Alongside an overall recycling initiative, which has generated 64 tonnes of recycled waste over the past 3 months, Herman Miller have an overall recycling rate of 97.31%. To top it all off, the remaining waste not accounted for in these figures is utilised in the heat recovery process at the waste-recycling centre, resulting in zero waste sent to landfill.
Their story is one of incredible success and environmental responsibility that inspires us to see that amazing solutions to make a difference, reduce our impact and create positive change do exist. It's a story, which we hope will inspire every reader too.

However, we couldn't write about recycling hero's without also mentioning the amazing initiatives of Bristol Waste Company. HKW Risk Management worked with Bristol Waste a few years ago to implement both a quality and environmental management system and we have loved their award winning campaigns ever since! We have two favourite campaigns that deserve celebrating today…
Bristol Waste's Metal Matters
On a mission to recycle the 230 million cans, foil trays and aerosols that are thrown out every year in Bristol, the campaign highlights the endless recyclable potential of metal. With each part containing potential to be turned into something new, recycling metal is a cycle that can continue forever!
More metal than we realise can and should be recycled, accepted in our green boxes and/or local recycling centres it's worth checking the Bristol Waste Metal Matters page to find out what you could be recycling!
Your tin can could be recycled and back on the supermarket shelf within 60 days… so what will you recycle today?
Bristol Waste's For Cups Sake
The For Cups Sake campaign is providing better solutions to recycle our paper cups across the city. With paper cup recycling bins located along key commuter routes and popular shopping areas, its even easier to recycle disposable cups.
Even with great reusable solutions, three billion coffee cups are used and thrown away each year in the UK. We all have moments where we have forgotten our reusable cup or are caught unexpected…but less than 4% of these cups are recycled. Every day approximately 7.5 million cups are disposed of as litter every single day. In Bristol alone, thousands of paper cups are thrown away each day, but now with Bristol Waste's campaign each cup disposed of in one of their paper cup bins will be remade into high-quality paper, packing and stationery products.

So next time you're out with a cup of coffee, why not find your nearest recycling cup bin?