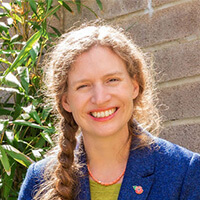 It's been an exciting year at HKW Risk Management – admittedly with a very strange year end as we all continue to deal with the Covid 19 pandemic and the associated knock on effects on family and business life. Having managed to shift most of my business onto an online model ('Zooming' is now my verb of choice!) I plan to continue using Zoom for some meetings and audits as a way of reducing travel and the associated impact on our planet, but nothing will replace walking around a site and talking to people, particularly for health and safety improvement projects – it is difficult to carry out a suitable and sufficient risk assessment over Zoom.
I've really enjoyed building a team of associates and colleagues this year (new team page coming soon!) and have been involved with some really interesting collaborations including an environmental strategy session for a leading law firm in Bristol with Eoin McQuone (a specialist in sustainability and 'Go Climate Positive'). We were praised for our insights into the wider environmental approaches across the sector and for our challenging approach to improving the existing environmental strategy and performance in line with the law firm's Responsible Business approach. I have also worked with Anna Geyer who used her amazing graphic recording skills to illustrated a quality management strategy session with a consumer code and certification scheme organisation based in London. I have also worked regularly with David Trevelyan on a range of projects from implementation of management systems, ongoing internal auditing and information security management. We have all eaten a lot of cake (apart from David who isn't allowed cake).
In celebration of our 4th birthday here are some highlights of the year in 4s!
4 Numbers:
Offset 25,523 miles (4 years of business mileage!) by buying 8 tonnes of carbon credits from the Gold Standard
Donated £1150 to St Richard's Hospice in memory of my friend and colleague Lucy who suffered from ALK+ adenocarcinoma lung cancer and very sadly passed away on the 20th June 2019
Achieved the objective set I set in 2017 for 50% of work to be direct HKW RM projects by 2020 (now nearer 80% which I'm really proud of)
100 invoices issued over the financial year (a satisfyingly round number!)
4 Projects:
4 New Projects:
Health and Safety improvement project at a food distribution company
Information Security project at a digital marketing agency
Health and Safety improvement project at a specialist vehicle manufacture company
Ongoing Quality Management System internal auditing and management review support at an acoustic polymer company
So, as I enter my 5th year of trading, I'm really looking forward to developing my business, meeting new people and helping local companies to make their management systems simple.