A collection of plastic bottles and waste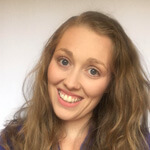 Each July this amazing campaign helps provide knowledge, support, and initiatives to help eliminate the use of single-use plastic and be part of the solution to plastic pollution.
In todays' world, plastic is all around us and thankfully with more celebration days like this, the reduction of single-use plastic will be reduced drastically.
Plastic Free July started in Western Australia in 2011 and 11 years later, it is now recognised globally and is making a huge impact to our future. But more needs to be done and the campaigning must continue.
This dedicated month is part of the Break Free from Plastic | Envisioning a future free from plastic pollution movement which is fighting to build a future free from plastic. And with the help of many other amazing organisations the word can be echoed around the globe to make these changes even quicker.
There are challenges you can join to help keep you motivated and take quizzes to help see where and how you can eliminate plastic from your homes. Here is one link to help you get started: Plastic Free July – Be Part of the Solution
Plastic bags are among the largest contributors to plastic pollution which is why we need to drastically remove the use of plastic bags and plastic in general. And to emphasise the need for change, here are some interesting but scary facts about the use of single-use plastic:
Staggering Facts:
Annually approximately 500 billion plastic bags are used worldwide. More than one million bags every minute.
A plastic bag has an average "working life" of 15 minutes but estimate to take around 500 years to break down!
Over the last ten years, we have produced more plastic than during the whole of the last century.
Not only are plastic bags a pollutant, but they have been reported to directly harm and have killed over 100,000 marine animals and turtles and 1 million sea birds annually!
Plastic bags are even harmful to human health. It has been reported that microplastics have now contaminated our food chain because of plastic in our oceans.
12 million tonnes of plastic are poured into the ocean every year!
Less than a third of all plastics in the UK is recycled.
Producing one tonne of plastic generates up to 2.5 tonnes of carbon dioxide.
Plastic production has been forecast to grow by 60% by 2030 and to treble by 2050
These are all very real and quite staggering facts about plastic and the impact they are and will have for our generations to come if we don't put a stop to plastic being produced! Here is a list of the alternatives to plastic already available:
♻️ Loose Tea - Commonly known for our love of tea in the UK, but those tiny bags of tea are sneakily bringing more plastic into your home, so why not switch to lose tea leaves instead.
♻️ Glass Bottles and Jars – Before we moved heavily over to using plastic, most day-to-day items were made from glass. Milk bottles, food storage and water bottles…. let's step back in time and bring back the glass container which is easier to recycle!
♻️Bamboo – Bamboo products are highly renewable and made from natural materials and properties! You can buy a list of products from cutlery, toothbrushes, drinking straws to cutting boards! As well as helping the environment they also look stylish around the home!
Together we can make small (and big) steps to our day to day lives to help the change happen. And to help you further with making those changes from home, here are some more ideas to get you thinking:
Say No - Do you really need a bag? If you can carry it, then you don't need it.
Tote Bags – Wherever you shop, go the gym or even small businesses you support, guaranteed they will be selling branded reusable tote bags. Not only is it great for the environment, but also helps promote other businesses too that are trying to help the planet!
Reuse Plastic Bags – Of course we want to eliminate more plastic bags being produced, but rather than throw the plastic bags that are already out there, make sure you reuse them. The less plastic going to landfill the better!
Recyclable / Reusable / Biodegradable Bags – There are some shops that now have bags that have been recycled or can used for other purposes. Some of these bags can be used for food waste!
Buy Loose Fruit & Vegetables – It is amazing how much fruit and vegetables are packaged with plastic and there really is no need. Next time you are buying your 5 a day, make sure you choose the loose options. The more people refusing to buy products that are wrapped in single-use plastic the better!
Plastic bottle drinks – Replace buying bottled drinks by using a reusable bottle! Not only is this great for the environment and future of our planet, but you will also be saving money. If the need for a fizzy drink, try and find a glass bottle instead which is more likely to recycled.
Reusable Coffee Cups – We all love to grab a hot take-away drink and for many is part of their daily routine, but by taking your own reusable cup each time can have a great impact. Most coffee places now will be happy to fill your own cup and some places even reward you for doing it!
Buy Fresh and Buy Local – It is great to support local butchers, bakeries, and ethical stores. You will find it easier to take your own containers (that are also reusable) and to buy your meat, bread and even your nuts, grains, pasta, and rice! You can then buy as much as you need or buy in bulk to reduce your visits.
Shampoo Bars and Soap – Bars of soap for hands and hair are now much more readily available, come in some lovely natural scents and really good quality. By switching to bars of soap for both hands and hair with drastically use the production and need for plastic bottles and packaging. Plus means less items to pack when away for the weekend!
These are just a handful of ideas that can help reduce your own use of single-use plastic, but by all coming together globally to shout about the impact and importance of change for our future, we CAN make a big difference.
With our oceans suffering and pollution levels rising, we really need to make changes now. We are fortunate to have the knowledge and the foresight that can make the future a better place for generations to come.
So, what changes will you make today?