A vintage health and safety sign spotted on a day out a few years ago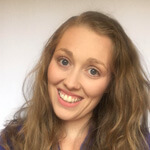 World Day for Safety and Health at Work is an awareness-raising campaign, opening conversations and social dialogue around the vital topic of health and safety in the workplace. The campaign is organised by the International Labour Organisation (ILO) and takes place annually on the 28th of April.
Last year, the campaign focused on the impact of the Covid 19 pandemic as this posed new challenges for Safety and Health in the workplace. For 2022, the campaign continues to reflect on the impact of Covid 19 on the industry while exploring the topic of participation and social dialogue in creating a positive safety and health culture which is defined as:
"a culture in which the right to a safe and healthy working environment is respected at all levels, where governments, employers and workers actively participate in securing a safe and healthy working environment through a system of defined rights, responsibilities and duties, and where the principle of prevention is accorded the highest priority"
For businesses and organisations in the UK, there are two sets of requirements for participation:
Legal requirements, for unionised workforces the Safety Representatives and Safety Committees Regulations 1977 apply, and for non unionised workforces the Health and Safety (Consultation with Employees) Regulations 1996 apply (in some workplaces, both will apply!) You can find out more about these regulations in the HSE Approved Code of Practice L146)
ISO 45001:2018 clause 5.4 'Consultation and participation of workers'
The Health and Safety Executive (HSE) have clear guidance on the topic of participation and involvement in the workplace on the Worker Involvement pages.
At its core, suitable and successful health and safety management is a process which involves the whole workforce - it must be a two-way process between the management and the employees. The HSE share their list of what needs to be included in an effective two-way process:
talk to one another
listen to one another's concerns
raise concerns and solve problems together
seek and share views and information
discuss issues in good time
consider what everyone has to say
make decisions together
As Judith Hackitt, the previous HSE Chair, shares on the website:
"I find it hard to imagine how one could ever put in place an effective workplace health and safety system that did not include real participation and engagement of the workforce."


Our clients use a range of methods to encourage employee involvement in occupational health and safety including – admittedly none of these are particularly ground breaking but they can be very effective if they are done well:
Senior management walk arounds, walking pace needs to be slow with open body language to encourage people to come up and talk!
Regular team meetings to update people on what is going on and provide an opportunity to discuss any issues
Tool Box Talk Briefings, the most important part of these are often the follow on discussions
Daily work planning meetings to discuss the activities of the day and any associated hazards and control measures
Incident investigations, root cause analysis and deciding on preventative actions together
Creating an effective Occupational Safety and Health (OSH) management system enables a positive culture and a safe space to be created. Built on inclusion, trust and communication, a strong OSH culture can make workers feel more comfortable raising concerns and management be more proactive in collaborating with their workforce to find appropriate and most importantly, sustainable solutions. This proactive, communicative approach can create a safer environment for everyone.