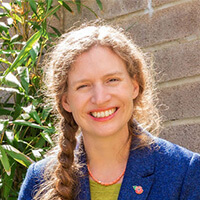 The 22nd of April every year is Earth Day, which "marks the anniversary of the birth of the modern environmental movement in 1970". Last year, in 2020, we celebrated the 50-year anniversary of the annual climate change campaign. The theme of Earth Day is Climate Action which ties neatly to the UN Sustainable Development Goal 13 Take urgent action to combat climate change and its impacts.
This year Earth Day goes live online with the theme Restore Our Earth, covering natural processes, emerging green technologies and innovative thinking that can restore the world's ecosystems, through a series of online events and workshops. This will not be the first time Earth Day has gone digital, with 24hours of action under the theme 'Together we can SAVE the earth' in 2020 due to the Covid 19 Pandemic and social restrictions we were, and continue to be, living under.
In 2020, Earth Day shared their "SAVE" campaign with 4 key aspects encouraging us to take action.
S = Speak Up – Share what you are fighting for and why, share what actions you are taking
A = Act – Act and make changes on a personal level as well as campaigning for global change
V = Vote – Use the democratic process to tell politicians what systemic changes you want making, "human and planetary health must be the top political priority"
E = Educate – Learn something new with all the online resources available and share your new knowledge with other people
This year they are hosting workshops, panel discussions and special performances, focusing on their theme of Restore Our Earth with a vast range of topics, including:
Climate and environmental literacy
Climate restoration technologies
Reforestation efforts
Regenerative agriculture
Equity and environmental justice
Citizen science
Cleanups, and more.
If you'd like to join in and make changes too, the Earth Day website also has 51 tips to make a difference every day – after all, every day should be Earth Day!
To truly represent how important the campaign is every day, not just on the 22nd of April, Earth Day make a year-round effort to take action and Restore Our Earth. From the 23rd of April 2021, one of Earth Day's main efforts will be the global push for climate literacy.
"EARTHDAY.ORG believes every school in the world must have compulsory, assessed climate and environmental education with a strong civic engagement component."
Now is the time to make the change. Long overdue, global education of the climate change and environmental degradation is essential to ensure the world's children have the knowledge and skills needed to build a better future.
If you'd like to make a change to support climate education, you can do so now by signing the Earth Day Petition for compulsory climate and environmental literacy, or help spread the word.