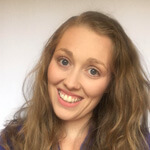 World Standards Day is a chance to celebrate the collaborative efforts of thousands of experts who develop voluntary technical agreements worldwide, which are published as international standards. The theme for 2020 is "Protecting the planet with standards", which is especially topical considering the urgent need to take action in protecting our planet.
The changes needed to make a positive impact require a series of actions and tools to be successful. The international standards, prepared by IEC, ISO and ITU, are one tool with which positive change becomes possible. The standards are developed from expertise across developed and developing countries to cover all aspects of energy saving, water and air quality.
World Standards Day brings awareness and celebration to the international standards impacting positive future change in line with the Sustainable Development Goals from the UN. This year's "Protecting the planet with standards" theme encompasses the aims of the UN Sustainable Development Goals as a whole, with particular emphasis on 5 main goals:
As we pay tribute to the great work of the experts developing international standards for a better future, this year's theme brings us to look specifically at ISO 14001: Environmental Management Systems. Meeting the requirements of and gaining certification to ISO 14001 demonstrates that businesses have identified their environmental impacts and are managing the associated environmental aspects to reduce them.
The ISO 14001 standard supports companies to identify and meet their legal requirements, however it also enables them to go above and beyond. Certification to ISO 14001 can support businesses in meeting stakeholder requirements, engaging employees and improving efficiency and performance, which can lead to cost savings - but perhaps more importantly can also help your business demonstrate commitment to wider societal expectations of doing things in a sustainable way.
To take action we need to:
Identify the environmental impacts in our business
Know our carbon footprint
Understand responsible waste management
Monitor electricity use
Look at our resource use
Want to find out more about ISO 14001 and its impact on your business? Please contact us for a conversation. Or read more on our ISO 14001 page.