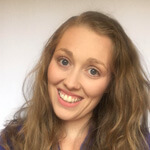 A shared vision for a better world. It's what we all strive for, the reason why we are passionate about making a difference and doing the right thing, and this year it's the mission for World Standards Day.
'We want a world that is better, fairer and more sustainable. A world that can be enjoyed today and protected for future generations.'.
The message being shared this year for World Standards Day is one we stand strongly behind, believing that the only way forward is to build a better, fairer and more sustainable future. At HKW Risk Management we talk a lot about our key values of 'Doing the right thing' and 'Thinking Green' while trying to promote practical ways of reducing environmental impact to our clients and wider network.
The campaign this year asks the question: What does your #EyedealWorld look like?  focusing on the hopes we all have for our planet. To us, we believe an #EyedealWorld relies on each individual and each business making small, sustainable changes to achieves the better, fairer and more sustainable world we are all striving for. One of the many vital ways of achieving this is through the UN sustainable development goals that allow us to ensure safety, and sustainability are prioritised for our future.
In response to this year's themes, ISO has also spoken about the urgent need to address the SDGs in an inclusive way, sharing that the battle against the persistent pandemic has shown the need to strengthen our societies to become more resilient and equitable. This experience has made the SDGs more relevant than ever before.
Here at HKW Risk Management we focus on three key ISO families (and their associated UN SDGs) which allow us to support our clients to build back better and achieve a better world.
ISO 14000: Environmental Management
Our environmental responsibility is an area of passion and responsibility here at HKW Risk Management, believing that we are all responsible for ensuring the protection of our planet. Our everyday actions, choices and lifestyles all have an impact on the planet, and therefore it is our responsibility to action and reduce our impact both as individuals and businesses.
The ISO define their standards as tools for translating passion into effective action, globally. By supporting businesses with their ISO 14000, we're able to translate our passion into effective action right here, doing our part towards the bigger picture.
ISO 45000: Occupational Health and Safety
Ensuring employee safety, reducing workplace risks, and creating safe working conditions should be a priority for every business. According to the Labour Organization more than 7600 people die every single day from work related accidents or diseases. As employers and business owners it is our responsibility to ensure the safety of every employee because a better future is a future where every workspace is safe for all.
By supporting organisations meet these standards, we help businesses protect their employees and themselves, creating a safe and healthy space to prevent accidents, illness, and fatalities.
ISO 9000: Quality Management
Quality control is a fundamental thread to any successful business, ensuring products and services consistently meet customers' expectations. As the only standardisation within quality management, the ISO 9000 family is a recommendation rather than requirement, yet a vital certification for many successful businesses. In an #EyedealWorld quality must be at the forefront, where customers receive consistent, good-quality products and services, always.
Certification to ISO 9001 is not only good practice for ensuring the quality of outcomes for the customer but also an important aspect for every business to improve and achieve success. Through delivering fantastic quality comes many other benefits for businesses.
Our #EyedealWorld looks like a world where we're ensuring the longevity of our planet through care and thought in our actions. It looks like a world where every employee can feel safe at work and every customer can feel assured that they are receiving the best quality. It's a world that we can work towards now as we build back better, achieving the SDGs and ensuring standardisation.
What does your #EyedealWorld look like?