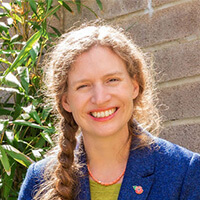 Alarmtec are a long-established company based in Exeter who design, install, commission and maintain fire detection and alarm systems across the UK. Alarmtec are committed to their core values of 'Professionalism' and 'Reliability' which are brought to life through maintaining high technical standards and quality in everything they do, after all, there is nothing more important than the lives of people that the fire alarm systems are designed to protect.
Alarmtec have operated in a highly regulated environment for many years as there are various British Standards relating to the design, install and commissioning of fire alarm systems, however the business had never implemented a formal quality management system. The Directors wanted to gain certification to ISO 9001 to:
Improve the way the business operates
Provide reassurance that "we are doing things right"
Make the business stronger and more robust
Gain access to larger tender opportunities
We kicked the project off with a Gap Analysis where we compared what Alarmtec does to the requirements of the quality management standard (ISO 9001:2015), this process involved speaking to a range of people from across the business, visiting Head Office and Stores locations as well as an installation site. This resulted in a (long!) list of Actions which we prioritised and worked our way through during the rest of the project.
Outcomes of the implementation project included:
A management information document which included a SWOT analysis (strengths, weaknesses, opportunities and threats), list of interested parties and risk register
Objectives document, aligning the business objectives with the company's values
Business Operating Manual which incorporated both quality and BAFE requirements
New Improvement Register, used for recording any audit findings (internal and external) and any opportunities for improvement. There haven't been any customer complaints or supplier non-conformances but if there are any in the future (hopefully not!) these will be managed through this register
Three internal audit reports – one on the 'management clauses', one on installation and one on maintenance (both key operational processes for the company
Management Review meeting minutes
The project also included requesting quotes from four Certification Bodies, assisting in the final choice and supporting the Alarmtec team through the Stage 1 and Stage 2 audits.
The implementation project was slightly more complicated than usual due to significant changes at Alarmtec during the project timeframe – we kept talking and making updates which helped to make sure that the fledgling management system was responding to these changes as they were happening. At one point we were concerned that the project might be dropped due the pressures the business was facing, but the senior management team remained strongly committed to the quality management system and the improvements they wanted to achieve which was impressive. This commitment resulted in a very smooth implementation process and it was a pleasure to work with such a great team.
We were very pleased to receive the following testimonial from the Head of Support Services:
Thank you for all your help and support over the last 6 months, and especially for making the ISO project such a smooth and enjoyable process. We have had some significant changes at Alarmtec over the past 6 months so we are relieved that we've kept the quality management project on track. The work we've done has made a real difference to the way the business functions already so it has been an excellent project and we are really pleased with the outcome and are very proud of our new ISO 9001 certification
Project Details

Quality Management Implementation
15 days on site and remote support between May 2021 and Jan 2022 (including 3 days of support during the Certification Body audits)