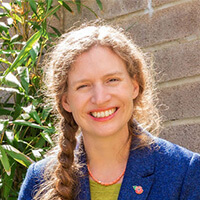 I'm not really sure where to start with adjectives to describe the last 12months - on our 4th business birthday in June last year we were just coming out of Lockdown 1 and little did we know that we would have Lockdown 2 and 3 to come! It has been a very strange year with a wide range of emotions, from exhilaration to devastation…
HKW Risk Management has had a very good year with new contracts across a range of sectors and disciplines, including:
A full quality management system implementation at a fire alarms installation company in Exeter
Ongoing competent person / health and safety support for a manufacturer who makes and refurbishes vehicles for the NHS (and who have been extremely busy!) in Yate
Quality internal auditing contract at an engineering company in Bristol
Strategic Board level support at a manufacturing company in Gloucester
Ongoing environmental management system support at a law firm in Bristol
Very fortunately, all of our clients have survived the disruption of the Covid pandemic and some have seen exponential growth in their sectors, although our aviation clients are still struggling with the huge Covid related impacts on global air travel.
This growth in contracts has led to the corresponding growth in our team and I am very pleased (and grateful!) that we now have David, Ewan and Julia providing regular support to clients as well Samantha wrangling the office administration (In Collaboration) Olly wrangling the website (Oliver Cowan) Rachel wrangling the finances (Wilkinson and Partners) and Duncan helping me wrangle my brain with ongoing mentoring (Oratos)
With the support of the team and our clients this year, and the growth in the business, I am very proud to be able to announce that HKW Risk Management is able to make the largest charity donation so far totalling £4100:
£2050 will be going to St Richard's Hospice in memory of my friend and colleague Lucy who suffered from ALK+ adenocarcinoma lung cancer and passed away on the 20th June 2019
£2050 will be going to We Talk Club in memory of my friend Steve who tragically took his own life on 21st January 2021
Steve was one of my oldest friends and has been part of my life in various ways since I was 11, he had the most amazing smile which would light up a room and always seemed so full of life itself. We had grown apart geographically and in lifestyles over time, but I knew he was always there and we would catch up when we could, though with the painful benefit of hindsight I wish I had kept in touch more regularly, spoken to him more frequently and seen him more often.
I hope that this donation goes some way towards helping to provide a safe space for more men to talk, listen and find ways to keep mentally fit as well as growing a community to look out for each other. I hope that this helps to prevent more men from feeling that that taking their own lives is the only solution. I hope this helps to stop other families going through this and leaving partners, brothers, parents and friends bereft of somebody they loved.
If you want or need to talk, please visit We Talk Club and book an online or face to face place. If you are a partner who has been left behind, please visit Widowed and Young for bereavement support.