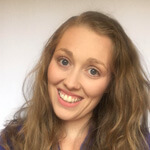 On March 27th, the night of World Earth Hour, something incredible happens each year…An 'unmissable sight' as the world usually aglow with city lights switches off.
The World Earth Hour campaign is a movement of solidarity, switching off our lights for an hour to draw public attention to climate change and the loss of nature. This year, World Earth Hour is taking place online with a goal to replicate the incredible movement online, resulting in getting the world watching and talking.
At 8.30pm join the World Earth Hour event by switching off your lights, and this year share the message on social media.
We all understand the impact reducing our energy, whether as individuals or organisations, can have on the environment, our waste and our energy costs. Switching off has significant benefits for both the planet and our pocket, but in an age so reliant on energy sources, what can we do for an hour switched off?
Here our some of our favourite suggestions to spend your switched off hour:
Starry Walk
Is there ever a better night to go for a walk than the night everyone shuts off their city lights? Experience the night sky in all its glory with a nighttime walk. For even more of an experience, grab a thermal of hot chocolate and a blanket so you can stop on your walk and truly take in the wonder of the natural night sky.
Camping at Home
There is something so wholesome about camping, forts and dens… whether your 5 or 50! Turn your garden or your living room into your own camping set up, right at home. If you don't have a tent you can go old school and build one with bed sheets and household items!
Candle-light Fun
Grab a plate and have dinner by candlelight! Remove the distractions of electronics to have a dinner experience full of conversation before getting out the board games for a night of old school fun.
Golfing in Doors
Mini golf of course! Use your household items to create your own mini golf course and fill the evening with some competition! Get creative with your courses…they don't call it crazy golf for nothing!
Party Your Way
Imagination is potential with the lights out! Whether your idea of a perfect party is an acoustic jam or a silent disco there are no limits to the fun you can have! To really amp up the fun, you can even combine the party with your very own fashion show. Rock that crazy outfit!
Movie Night
Films are more fun in the dark, so make your living room into your own personal cinema for the night. Grab the popcorn, your favourite film and get cosy for your cinema style experience at home.