I have been using HSG65 and OHSAS 18001:2007 to implement Health and Safety Management Systems for some years now, and after a long wait, ISO 45001:2018 has finally arrived!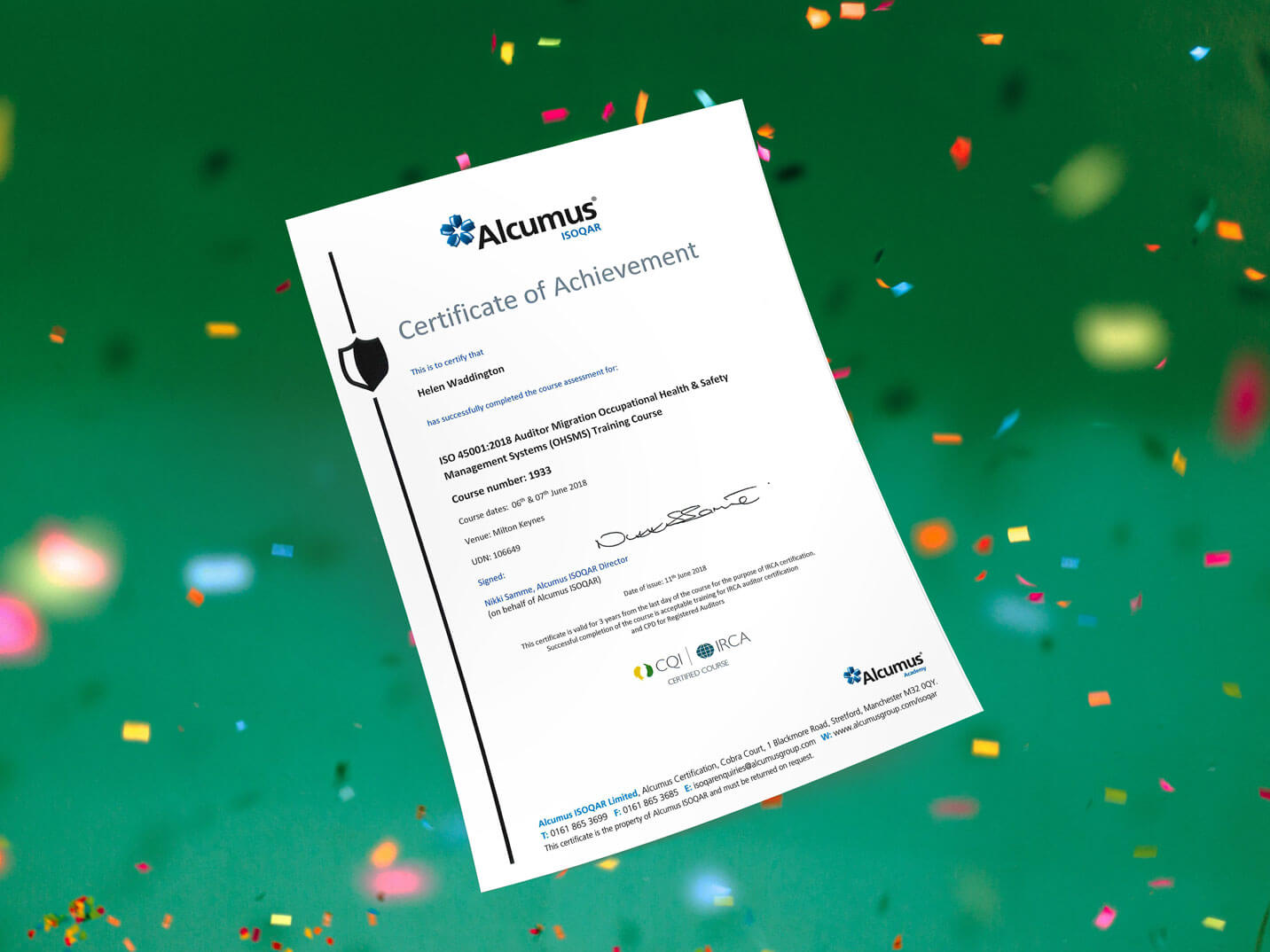 I have read the new ISO 45001 standard several times now and there have been substantial changes – I highlighted everything new / different in yellow as I was reading through and there was a lot of yellow by the time I got to page 39…
I believe the key changes are in the following areas:
Use of the Annex SL structure – ISO 45001 now follows the standard 10 clause structure which obviously makes the integration of different disciplines easier (i.e. quality, environment, information security etc) Having said that, clauses 6.1 and 8.1 have some additional sub clauses which are specific to health and safety
Additional leadership and commitment requirements (clause 5.1) with new references to "developing, leading and promoting a culture in the organisation that supports the intended outcomes of the OH&S management system", as well as "protecting workers form reprisals when reporting incidents, hazards, risks and opportunities", this is mentioned in several places
Emphasis on worker participation (clause 5.4) – this area has changed dramatically, with an emphasis on "non-managerial" workers being involved with a variety of health and safety management system requirements, such as interested parties, fulfilment of legal requirements, control of contractors and planning the audit programme. I think there are various practical ways to meet these requirements, one of which will be to update the Health and Safety Committee Meeting agenda to include the new requirements, then minute the attendees, discussions and associated actions. For smaller businesses who may not have a Committee, I will have to think about ways to demonstrate involvement which suits that individual business. Perhaps involvement in the initial implementation project, followed by involvement in the ongoing management review meetings and internal audits would provide sufficient opportunities for input into the management system
Strengthened requirements for worker awareness (clause 7.4) including incidents and outcomes of relevant investigations as well as relevant hazards, risks and associated actions (which was already a legal requirement in the UK under the Management of Health and Safety at Work Regs 1999). The most interesting new requirement is for employees to be aware of the "ability to remove themselves from work situations that they consider present an imminent and serious danger to their life or health, as well as the arrangements for protecting them from undue consequences for doing so". This is a global standard and I think this statement reflects that fact that worker protections and conditions vary substantially across the world.
I am pleased to see a reference to proportionate implementation of the ISO 450001 requirements (in the National Forward) as all too often health and safety seems to be synonymous with the production of excessive amounts of paperwork:
"The requirements should be met in a way that is proportionate to the hazards identified and the OH&S risks to be managed"
If you would like to buy a copy of the standard, I would recommend Penarth Management who are an approved BSI stockist and can supply ISO standards with a 15% discount.
I am looking forward to working with this new standard on either migration or full implementation projects so if you would like to have a conversation about an ISO 45001 project, please get in touch and contact me.